Beautiful mermaid bathroom decor can be yours. Mermaids have fascinated us for generations – we love the freedom, the grace, and the mystery.  Creating a mermaid bathroom theme
for yourself will inspire and encourage you every day.  It only takes a few items to create a themed bathroom – have fun, but don't overwhelm your theme.  

Large Mermaid Wall Decor to Set the Stage
Start with a large mermaid wall decor piece to make a big statement.  This is a bathroom for a gorgeous mermaid.
Ohio Wholesale Beauty from the Sea Wall Art, from our Water Collection
Ohio Wholesale Sea Beauty Mermaid Wall Art, from our Water Collection
Mermaid Canvas, Advice From a Mermaid
Mermaid Wall Sculptures Wall Art
---
Lovely Mermaid Bathmat and Night Light
Every lovely mermaid deserves a beautiful bathmat.  Step out of your mermaid world in the shower on to a bathmat — perhaps as a reminder that you may have your feet on the ground but you can still think like a mermaid all day long.    In our house, we have night lights everywhere.   It's really fun to have a nightlight that matches your mermaid thoughts, too.
Mermaids Are Real Bath Mat Bath Mats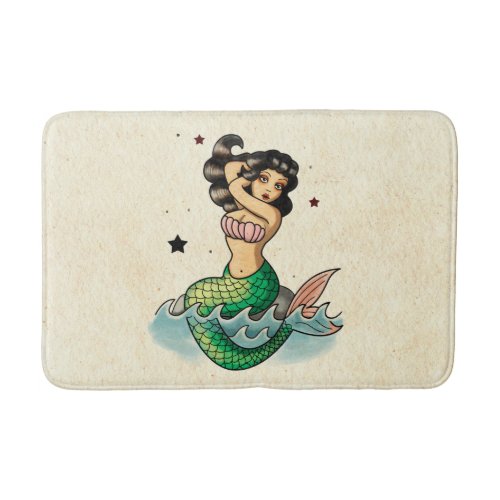 Old School Mermaid Beauty Bath Mats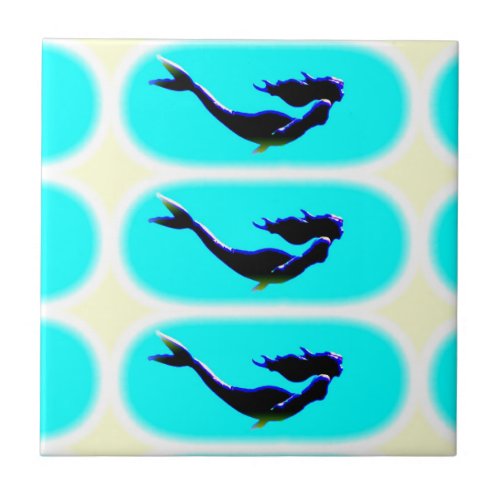 Mermaids Swimming Square Tile
Golden Hair Mermaid Nite Lite
---
Choose Your Favorite Mermaid Shower Curtain
When choosing your mermaid shower curtain, you can choose by color or by following your mermaid heart.   Which mermaid shower curtain reflects the way you most want to feel?  Decorating any room should be a reflection of yourself.  Your shower curtain is one of the largest pieces of mermaid bathroom decor.  Choose wisely.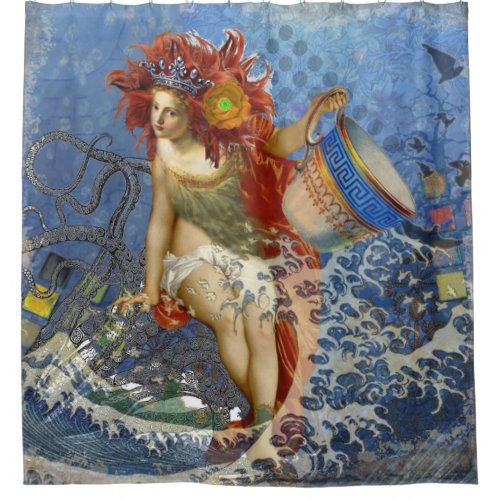 Aquarius Mermaid Collage Gothic Woman Whimsical Shower Curtain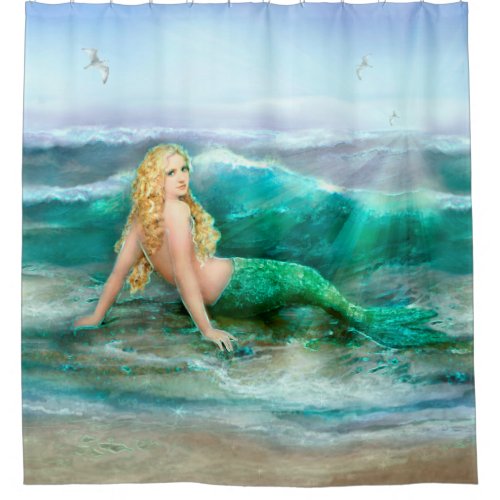 Mermaid Basking on Shore of Aqua Blue Sea Shower Curtain

Mermaid On The Beach Print Waterproof Shower Curtain
CafePress Marine Mermaid Shower Curtain – Standard White
---
Mermaid Bathroom Towels for Your Mermaid Bathroom Decor
Treat yourself to at least one set of mermaid towels.  You can use towels you already have that match your new color scheme, too.  But a beautiful mermaid towel will add to your feeling of luxury.
Towel Combo – Bathroom Towels – (5-pack) – Mermaid
Mermaid Mermaids of the Sea Cotton Bath or Beach Towel
Mermaid Embroidered Hand Towel
Mermaid Heart Towel
---
Convenient Mermaid Toothbrush Holders, Soap and Lotion Dispensers
It's important to add all those conveniences that you normally use, and it is possible to continue your theme through the most normally mundane bathroom accessories. Beautiful mermaids are available in all sorts of products for your bathroom. Thank goodness!
Aquarius Mermaid Woman Gothic Whimsical Collage Toothbrush Holder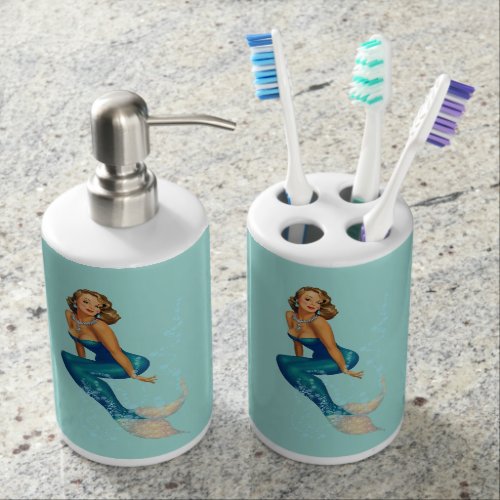 Vintage Blonde Pinup Mermaid in Diamonds Bathroom Sets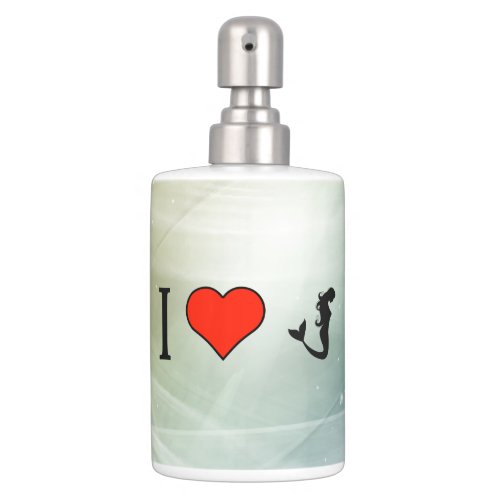 I Love Half Fish Bath Set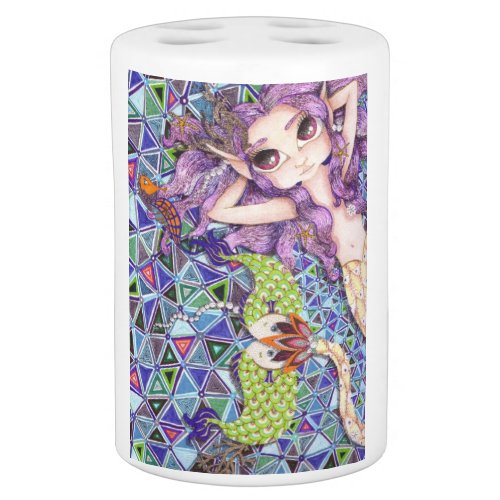 Bathroom set with Purple-haired Mermaid

---
Add a Few Inspirational Mermaid Quotes
I easily admit that I love great inspirational quotes. I have to be constantly inspired and motivated – and wall quotes really do help me. Any of these inspirational mermaid quotes will be great in my new bathroom. Which one is your favorite? Your mermaid bathroom decor will be complete with something to inspire you daily.
Advice from a Mermaid- Make Waves – Catch a Seabreeze – Always Sea Life's Beauty- Take Time To Coast
MERMAIDS Ride out the storms, Play in the waves, and Live so deep that Life takes their Breath away.
This site is filled with unusual bathroom themes. Mermaids like us are just naturally attracted to the unusual, the daring. You will enjoy these themes, also.
Boho Bathroom Theme
Vintage Bathroom Decorating Ideas
Dragonfly Bathroom Theme
Beach Bathroom Decor